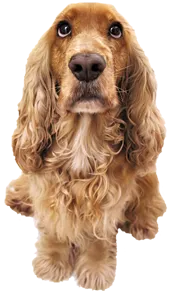 NEW PATIENTS ALWAYS WELCOME!
Thousand Islands Veterinary Services is proud to serve the Gananoque ON area for all of your pet health needs. Our veterinary clinic and animal hospital is owned by Dr. Brian Willows, and Dr. Scott Stevenson who are both licensed, experienced, and dedicated veterinarians.
Our team is committed to educating our clients in how to keep your pets healthy year round, with good nutrition and exercise. Thousand Islands Veterinary Services stays on top of the latest advances in veterinary health care and above all, remembers that all animals and pets need to be treated with loving care in every check-up, procedure, and surgery.
We care for many types of pets, including:
Dogs
Cats
Rabbits
Pocket Pets
Our receptionists and team will attempt to accommodate your schedule to the best of our ability in order to make your visit as convenient as possible. We have extended our office hours on Mondays and Thursdays from 8:00AM to 8:00PM to better accommodate our client's busy schedules.
We have an experienced Veterinarian and well-trained Registered Veterinary Technicians and Veterinary Assistants on duty 5 days a week who are prepared to handle both routine care as well as emergencies. Emergencies are accepted anytime our clinic is open. If possible it is best to call before coming in so that a staff member can advise you on your particular emergency and we can be prepared for your pet's particular needs as soon as you walk through our door. Usually an emergency team consists of at least one Veterinarian and several Technicians working together to save a pet's life. If you ever feel that your pet needs emergency treatment do not hesitate to call us as soon as possible!
Outside of Office Hours Emergency Services
If you have an emergency with your pet outside of our regular office hours, please contact the Kingston Regional Pet Hospital at 613-634-5370. They are located at 1381 Midland Avenue, Kingston, Ontario. They are staffed with Veterinarians and Veterinary Technicians who are extremely knowledgeable and prepared for all sorts of medical emergencies.
Thousand Islands Veterinary Services offers discounts on routine services to senior citizens, multi-pet households & the military. We also offer a loyalty discount on your puppy or kitten's spay or neuter surgery to clients who have had his/her vaccines done here. Call us and we can explain how your discount is calculated.