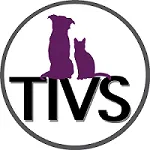 Pet Insurance Options
If you have a pet, then at some point he or she will need to visit the vet for something other than regular annual examinations and vaccines. We tend not to think about our new puppy or kitten as anything other than perfectly healthy, but they are living creatures and they can develop health problems just like we do. Sometimes that health problem is as simple as a broken nail, or sometimes it's something like allergies that will be a challenge for life. They can also develop problems as they become older with diseases like diabetes or chronic kidney disease, or many others.
Many people choose to purchase insurance for their pets. If a pet has insurance then a client will not have the same stresses about cost of treatment for their pet if he or she becomes very ill or has an accident. If you decide to purchase pet insurance then starting out when your puppy or kitten is young is a smart idea! Having coverage for your pet when they are young is great because they often do silly things and eat things or hurt themselves more often as youngsters than adults might. Also, if you are thinking about pet insurance, then getting it before your pet develops any health problems is a good idea, because once there is a record of a health condition, most insurance companies will not cover any treatment or medication that pertains to a 'pre-existing condition'.
Pet insurance is available from several different companies, but they all have their own programs and monthly charges that are associated with them. You should compare a few different companies and the different 'levels' of coverage that they offer. Pay attention to things like deductibles too. We do like to see pets that have insurance coverage because cost of treatment becomes less of a stumbling block for the owner when those sudden or unexpected medical emergencies come up, but we don't represent the pet insurance companies, so we don't know all of the different programs and deductibles.
Some people like the idea of being prepared for an emergency, but don't like the idea of paying monthly insurance premiums. In these cases we have had people either open their own savings account at their bank for their pet and make monthly deposits into that account, or they come in to the clinic once/month and put money onto their account so that they have a credit built up in case emergencies happen. Both of these are great ideas too!

Some websites of different pet insurance companies (but you might find others too):
Trupanion: https://trupanion.com/canada
OVMA Pet Insurance: https://www.ovmapetinsurance.com/
Petplan: https://www.gopetplan.ca/
PetSecure: https://www.petsecure.com/
Pets+Us: https://www.petsplusus.com/